Liam Cunningham in Jordan
The Game of Thrones Star Meets Syrian Refugee Children
The aim of Marie Keating's 'Your Health Your Choice' digital marketing campaign was to make people aware that they can prevent 4 in 10 cancers if they made simple changes to their everyday lives.
Quit smoking
Limit how much alcohol you drink
Avoid too much sun exposure
Eat a healthy diet and be a healthy weight
Be physically active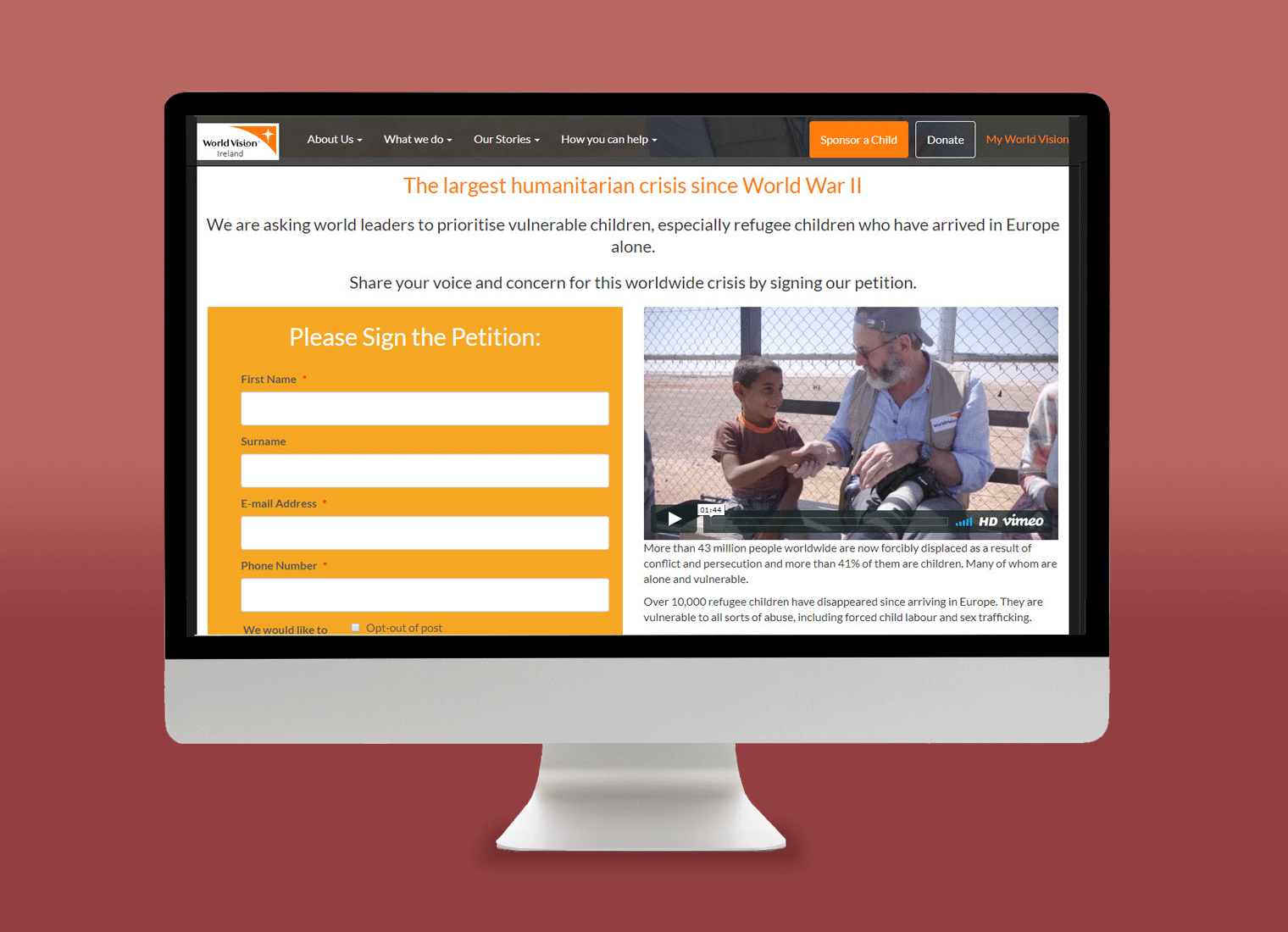 Liam Cunningham travelled with World Vision to Jordan to meet Syrian Refugees in the largest humanitarian crisis since World War II.
Combined Media was tasked by World Vision Ireland to develop a Social Media, SEM and Remarketing campaign in Ireland to raise awareness about the plight of Syrian refugees and get users to share their voice by signing a petition to ask world leaders to prioritise vulnerable children, especially refugee children who have arrived in Europe alone.
The petition was promoted on Facebook using Lead Generation ads, a type of ad allowing users to seamlessly fill in a form on Facebook with their details and allowing a business to follow up with them.
The campaign was also promoted through Twitter Website click ads and Google Search ads. World Vision followed up by calling the leads on the phone (provided consent was given) and re-engaging them with information about the Syrian crisis and World Vision's work with refugees. They also asked them if they wanted to make a donation or sponsor a child to support World Vision's work with refugees.
The new leads were also re-engaged through Facebook and Google re-marketing ads, asking them to take a step further and donate for children in emergencies.

All leads received an email with a link to a video showing Liam Cunningham thanking them for signing, sharing or donating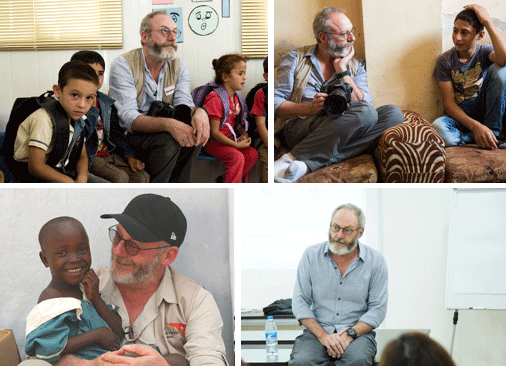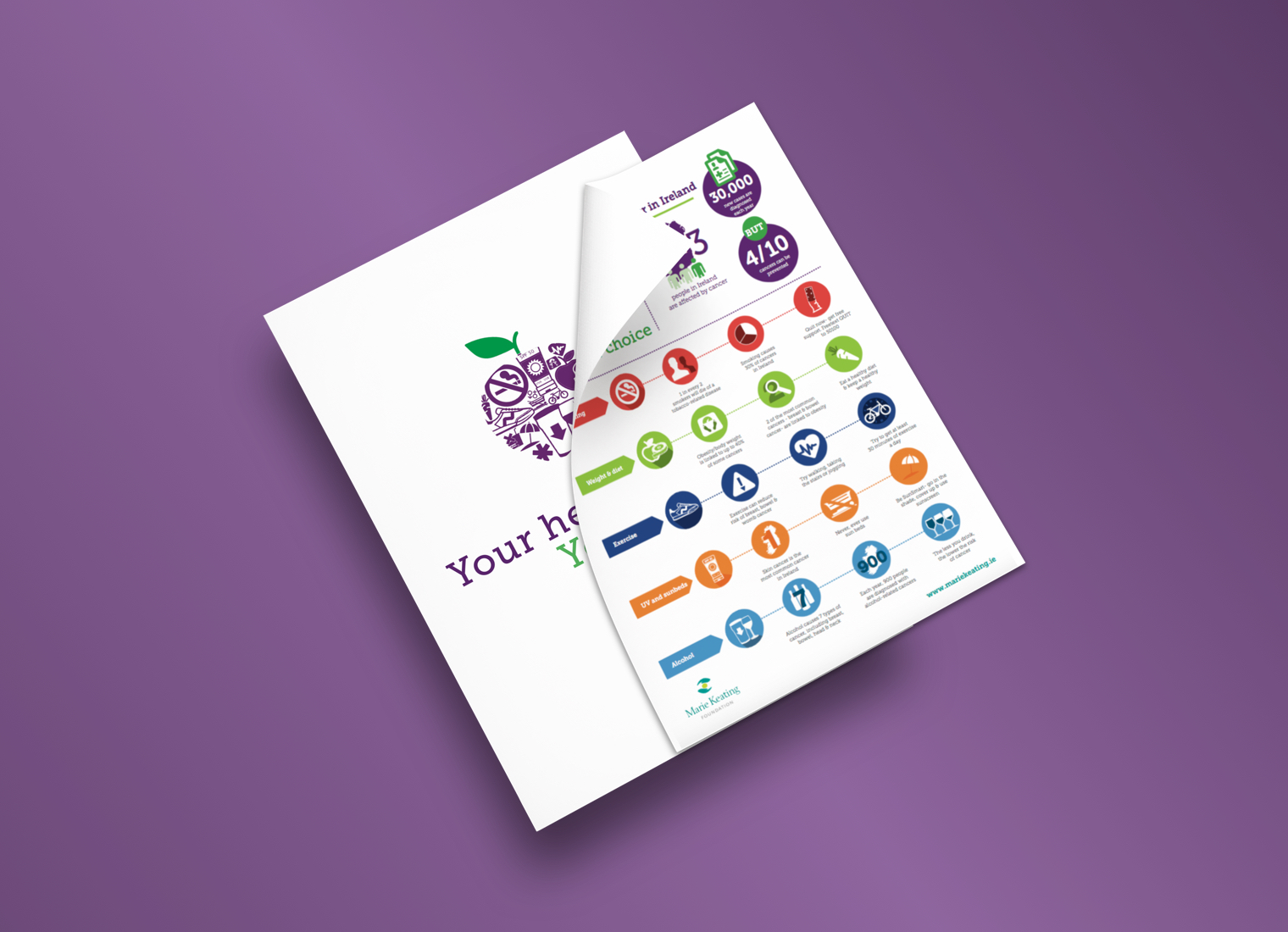 The campaign so far has been World Vision's most successful campaign:
• Up to 10,000 people signed the petition in Ireland
• There's been a huge engagement on Social Media Ads and a high Click Through Rate on Google Search
• The campaign achieved a very low avg. Cost per lead
• The conversion rate from Leads to Donors or Sponsors through the phone calls was the highest ever reached by the client
• The Leads remarketing campaigns were also very successful, with leads being one of the main donor groups online
• The strategy was recognised by World Vision global offices and is currently being implemented by other World Vision's regional offices
• An extension campaign was also launched for Northern Ireland for three months, at it was very successful.