MS Readathon – MS Ireland
The MS Readathon is a sponsored read for young children that runs every year between October and November in order to raise money for Multiple Sclerosis. It is promoted by the Multiple Sclerosis Society of Ireland and it is the perfect opportunity to encourage children to read for a great cause.
As the MS Readathon entered its 30th year, MS Ireland tasked Combined Media with the creation of a website and a 6 weeks online campaign to encourage parents and teachers to register their children at www.msreadathon.ie. Children could also win fantastic prizes, including 10 Apple iPads.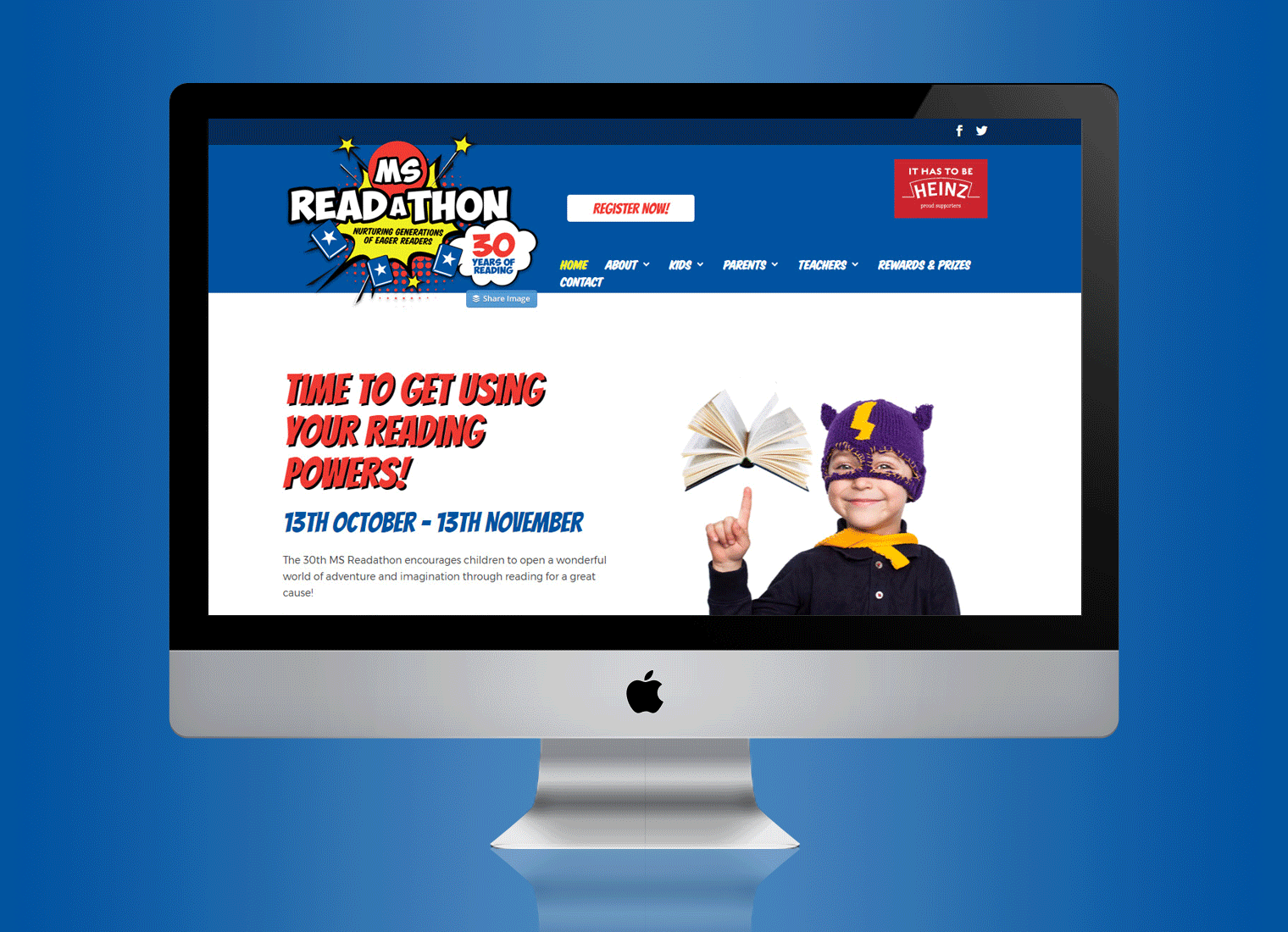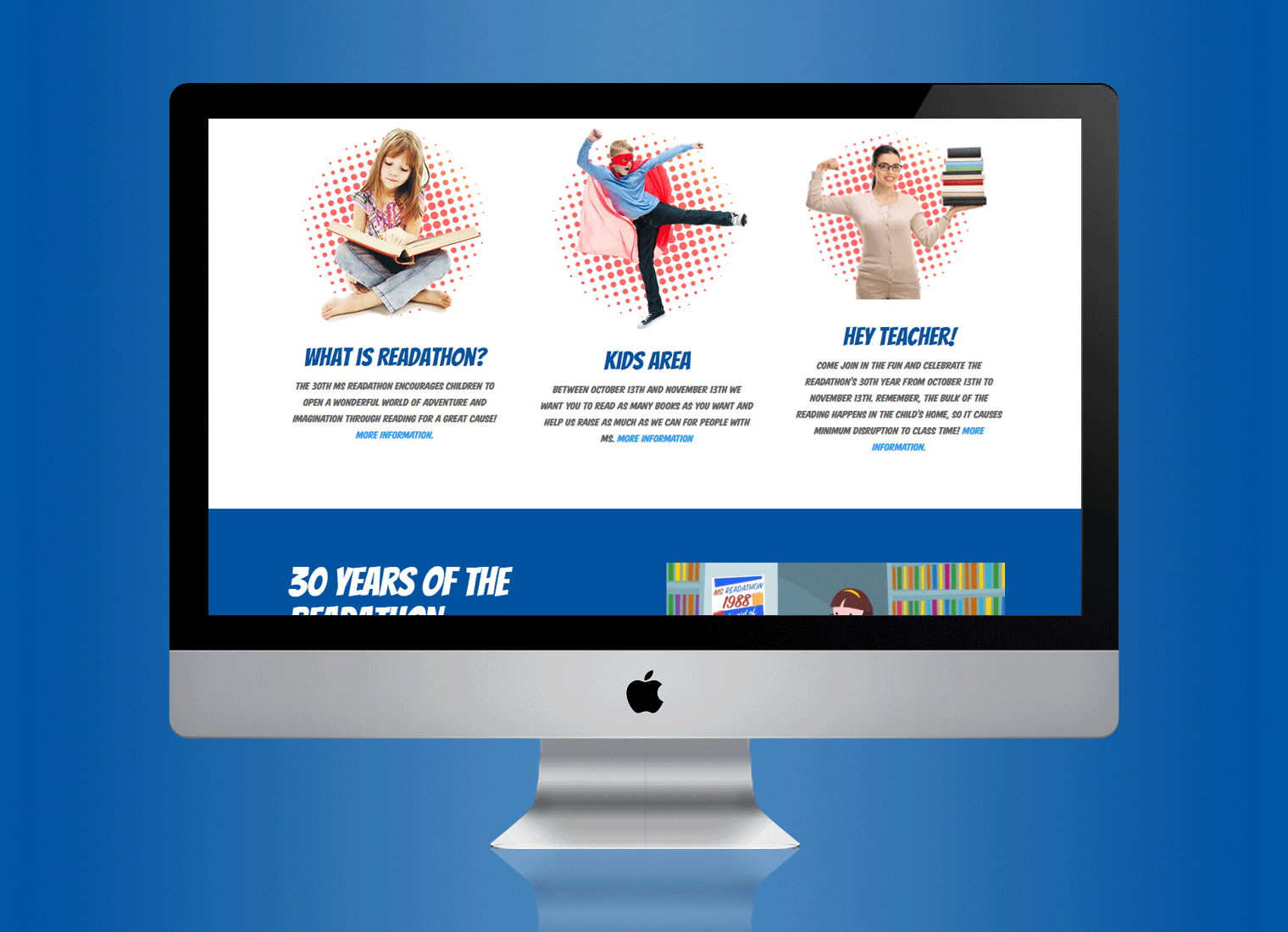 Strategy and Implementation
Combined Media created the MS Readathon website based on the "superhero" comic book theme. A video was created to promote the 30th year milestone. The main character is a parent who was a child in the 80s', when the Readathon started, and is now passing on the gift to their children.
A digital marketing campaign targeting parents and teachers was planned and implemented 6 weeks before the commencing of the reading including:
• Facebook click and Lead generation ads 
• Twitter video ads 
• Google Search, Google Display and Google Remarketing ads
• Banner ads were placed across the Parenting Network, a network of family focused websites: schooldays.ie, familyfun.ie, mothercare.ie, fundays.ie, mumstown.ie, madeformums.com
• Native content was created and published on Rollercoaster.ie
• The video was promoted on the RTE Player, targeting Housekeepers with Kids
The campaign was very successful, exceeding projections by a large amount. KPIs and campaign's performance were tracked with Google Analytics. Conversion goals were set up and tracked for all registration forms. We also tracked Video Views by setting up Video Views events in Google Analytics.
The avg. conversion rate (registrations) on the website was very high; for some channels, the conv. rate was above 40%. Social Media ads and Google ads also performed very well, with very high engagement and avg. Click-Through-Rate – above 8% on Google Search ads. The video received thousands of completed video views.