Skintervention – Marie Keating Foundation
In Ireland, rates of skin cancer like melanoma are increasing faster than any other type of cancer. The Skintervention Campaign's goal was to educate and remind people to be SunSmart as overexposure to UV light, primarily from the sun and sunbeds, causes over 90% of melanoma.
Objectives
To highlight how common skin cancer is.
To encourage people to be SunSmart by following simple steps.
To focus understanding specifically around what melanoma is and highlight how dangerous it can be.
To highlight that melanoma can affect any age, any skin type and any ethnic background.
To encourage people to check their skin regularly and get to know their skin.
To encourage people to see their GP if they notice any changes in their skin.
To continue to promote the message that early detection of melanoma is vital.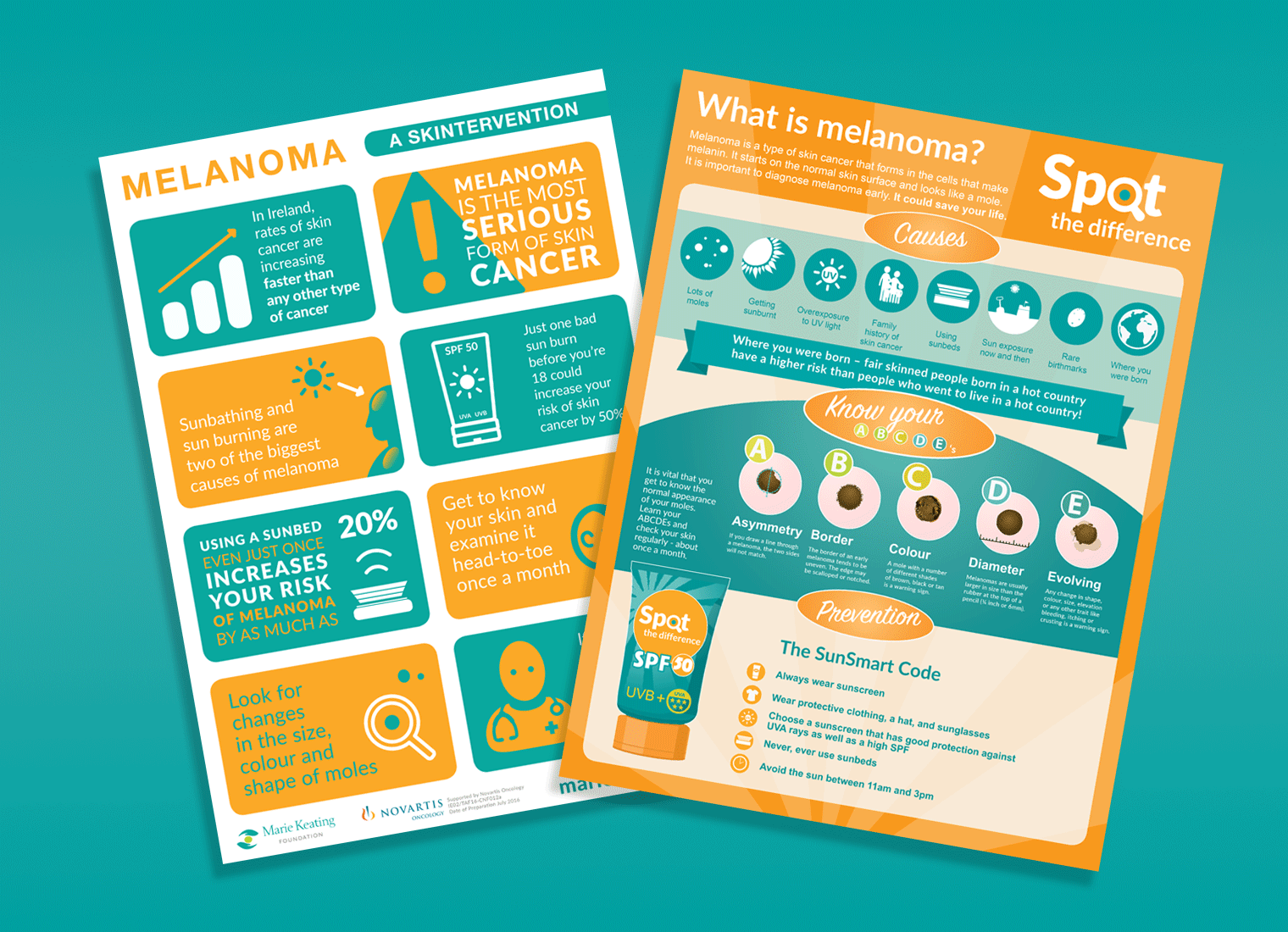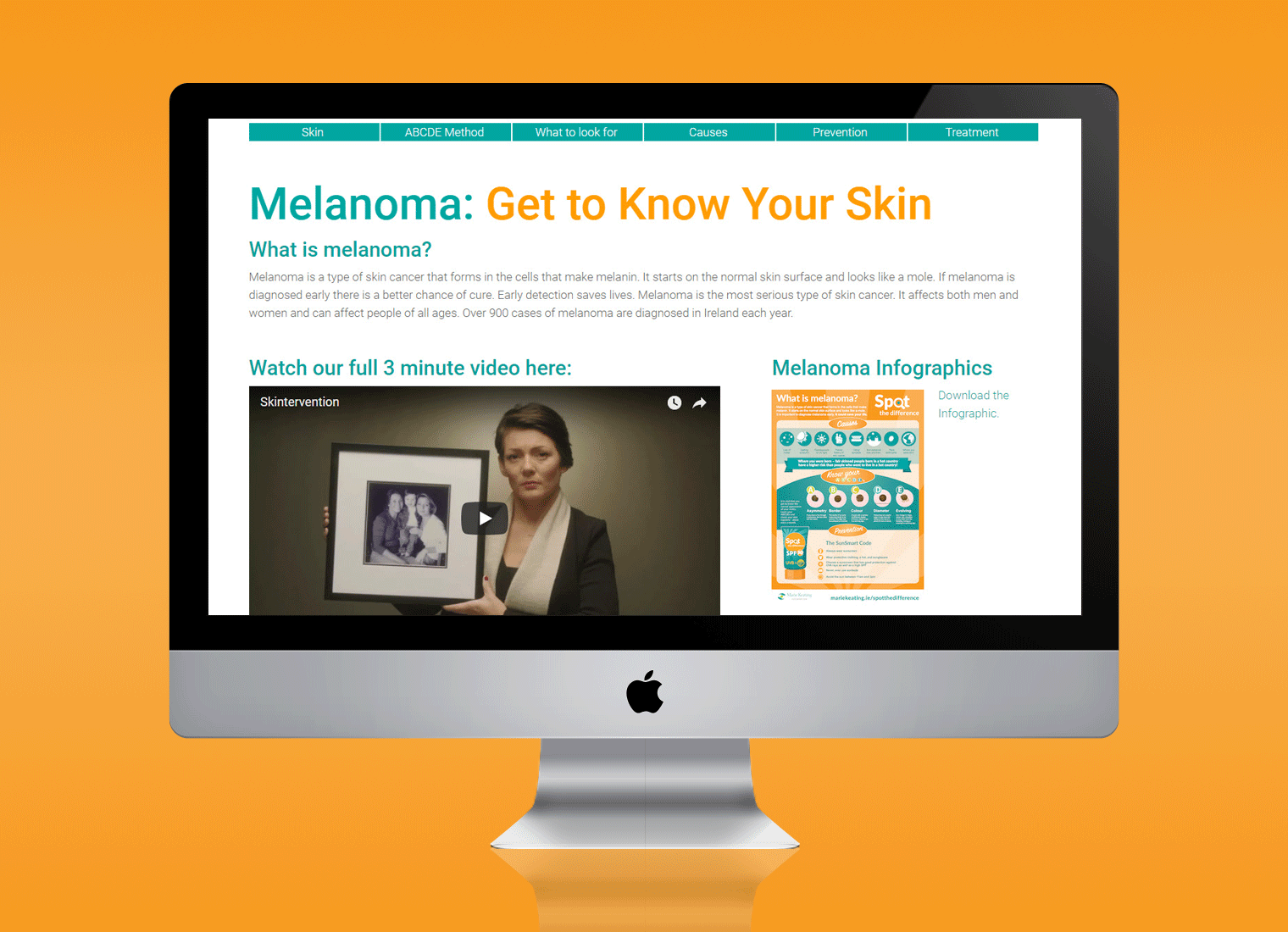 Implementation, tactics and strategy
• A microsite was created which was filled with information including; a video, an infographic, patient & family stories, information about your skin, using the ABCDE of melanoma detection, information and images of what to look out for, causes, prevention, what to do and treatment.
• A Skintervention video was created and featuring 7 Irish people who have experienced melanoma first-hand (The video was kindly supported by Novartis).
• Infographic: Two static infographics were designed to showcase causes, prevention and the ABCDE of malignant melanoma; Asymmetry, Border Irregularity, Colour, Diameter and Evolution.
The Skintervention video and messages from the Infographic were promoted on Google, Facebook and Twitter. Social Media is where the campaign excelled and where the video gained virality.
The reach and engagement levels of the Skintervention video, in particular on social media, far outreached our expectations and really helped to drive through our key skin cancer awareness messaging.
Thousands of users visited the microsite during the campaign, representing 54% of the total traffic tot he website
There were more than 700,000 video views across Facebook, Twitter and the website, generating huge engagement. Video views exceeded projections by 900%
Average cost per video view on Facebook was €0.002, and €0.01 on Twitter.
Hundreds of users downloaded the infographic from the website