Migration & Training Service
Your Website Analytics will
stop working
in:
Our Analytics & Tracking Services: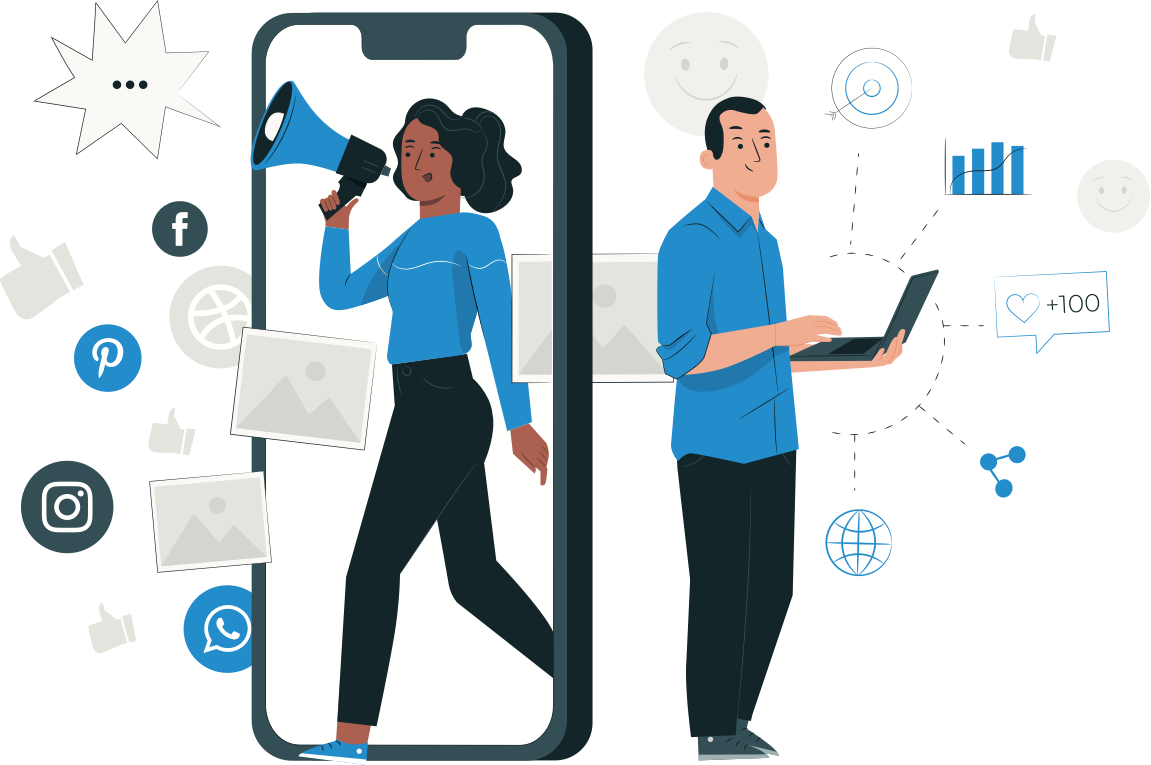 We conduct a thorough audit of your existing Google Analytics setup, assessing your current tracking implementation, data accuracy, and configuration. This helps us identify any gaps or issues that need to be addressed during the migration process.
Google Tag Manager Integration
We work on integrating Google Tag Manager (GTM) into your website. GTM allows for efficient management and deployment of tracking codes, ensuring smooth implementation and easy maintenance of GA4 tags.


Data Migration and Mapping
We handle the migration of your historical data from Universal Analytics to GA4, ensuring all important metrics, dimensions, and events are accurately transferred. We carefully map and configure your existing data to align with the new GA4 structure. 
We create customized reports in GA4, tailored to your specific business goals and reporting requirements. These reports provide valuable insights into user behaviour, conversions, and website performance, enabling data-driven decision-making.
GA4 Setup and Configuration
Our team sets up GA4 properties for your website, ensuring all necessary settings, tracking codes, and event configurations are properly implemented. We optimize your GA4 setup to capture essential data and enable advanced tracking capabilities.
User Training and Support
We offer comprehensive training sessions to equip your team with the knowledge and skills needed to effectively navigate and utilize GA4. Our ongoing support ensures you have the assistance you need as you transition to and work with GA4.
Ongoing Monitoring and Optimisation
We continuously monitor and optimize your GA4 setup to ensure accurate tracking, identify opportunities for improvement, and provide recommendations for optimizing your website's performance and conversions.
Event-Based Data Model
Focus on Users and Events
Enhanced Cross-Platform Tracking
Machine Learning Insights
Improved Data Privacy Controls
Simpler Setup and Configuration
Robust Integration with Google Ads
Enhanced eCommerce Tracking
Flexible Data Reporting
GA3 (Universal Analytics)
Session-Based Data Model
Focus on Sessions and Pageviews
Limited Cross-Device Tracking
No Built-in Machine
Learning Capabilities
Limited Data Privacy Controls
More Complex Setup Process
Basic Integration with Google Ads
Traditional eCommerce Tracking
Standard Reporting Structure
At Combined Media, we understand the importance of a seamless GA4 migration.

Our range of services is designed to make the transition as smooth as possible, ensuring you harness the full potential of GA4 to drive growth and success.

Contact us today to learn more about how we can assist you with your GA4 migration needs. 
Create 2-3 goals, 1 property, 2 views

Post Live Support hours: 2
Create goals, 4 properties, 4-5 views

Post Live Support hours: 2
Training
Complete GA4 training
Fill out our form here or click the button below to send an email